Health is a state of complete harmony of the body, mind and spirit. When one is free from physical disabilities and mental distractions, the gates of the soul open.
Dr. Shivam Shingla
To ensure good health: eat lightly, breathe deeply, live moderately, cultivate cheerfulness, and maintain an interest in life.
Rajesh Patel
The human body has been designed to resist an infinite number of changes and attacks brought about by its environment. The secret of good health lies in successful adjustment to changing stresses on the body.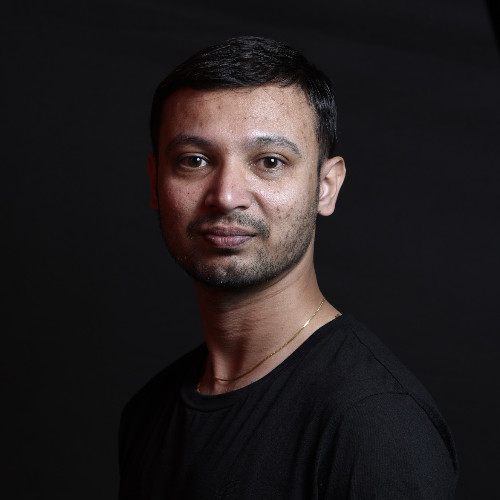 Sanket
To keep the body in good health is a duty…otherwise we shall not be able to keep the mind strong and clear.
Mark Lucente
Good health is not something we can buy. However, it can be an extremely valuable savings account.
Rajiv Bhattacharya
The cheerful mind perseveres, and the strong mind hews its way through a thousand difficulties.
Aporna Pratap
It is health that is the real wealth, and not pieces of gold and silver.
Robert Broeckelmann
Keeping your body healthy is an expression of gratitude to the whole cosmos- the trees, the clouds, everything.
Prassana Gupchup
Divide each difficulty into as many parts as is feasible and necessary to resolve it, and watch the whole transform.
Vidya Sagar P
Every negative belief weakens the partnership between mind and body.
Rakesh Patel
Health is a state of complete mental, social and physical well-being, not merely the absence of disease or infirmity.
Rajiv Indimath
"The doctor of the future will give no medicine, but will instruct his patients in care of the human frame, in diet, and in the cause and prevention of disease.
Yadunath Karimbil
I have chosen to be happy because it is good for my health.
Anand Oberoi
A sad soul can be just as lethal as a germ.
Jainesh Mehta
Remain calm, because peace equals power.
Dr. Amit Nabar
Healthy citizens are the greatest asset any country can have.
Dr. Paritosh Baghel
A good laugh and a long sleep are the best cures in the doctor's book.
Dr. Charu Kalra
Love yourself enough to live a healthy lifestyle.
Dr. Priya Nayak
To keep the body in good health is a duty, otherwise we shall not be able to keep our mind strong and clear.
Dr. Bharat Patodiya
Health is not valued till sickness comes.
Dr. Rahul Shah
Take care of your body. It's the only place you have to live.
Dr. Vaibhav Kubal
Health is the greatest gift.
Dr. Pallavi Fotedar
Health is the crown on the well person's head that only the ill person can see.
David Wittenberg
Contact Us
RX4 Health Inc, USA
2150 Town Square Place, Suite #200, Sugar Land, Texas 77479
+1 713.261.6450
RX4 Health Technology India Private Limited
204 SIGNATURE COMPLEX, ZYDUS HOSPITAL ROAD, THALTEJ, AHMEDABAD, GUJARAT 380059
Rajiv @ +91 88791 56577
RX4, Bangladesh
RX4, Nepal
RX4, Indonesia
RX4, Nigeria
RX4, Kenya
RX4, South Africa
RX4, Mexico
RX4, Brazil